Back to News
New Dorcol – An Ideal Place for a Comfortable Tailor-Made Life
10.11.2021
New Dorcol is a project that is carefully planned and prepared in order to offer something new and extraordinary in the local market in the sense of providing its future residents with a unique combination of tradition, culture and the modern way of life. Through contemporary design tendencies, New Dorcol preserves the historical heritage by providing a modern architectural approach, which has been present for a long time as a trend in the major cities of the world.
New Dorcol is an ideal place for everyone who wants to live in a peaceful part of the city, while still being close to everything that's going on in the city. The apartments are spacious, well-lit with natural sunlight, of high quality, but primarily functional. Since the very beginning, the investor in this settlement, Deka Inzenjering, has aimed to offer the best to its customers, because buying a living space is the kind of decision where no compromises should be made.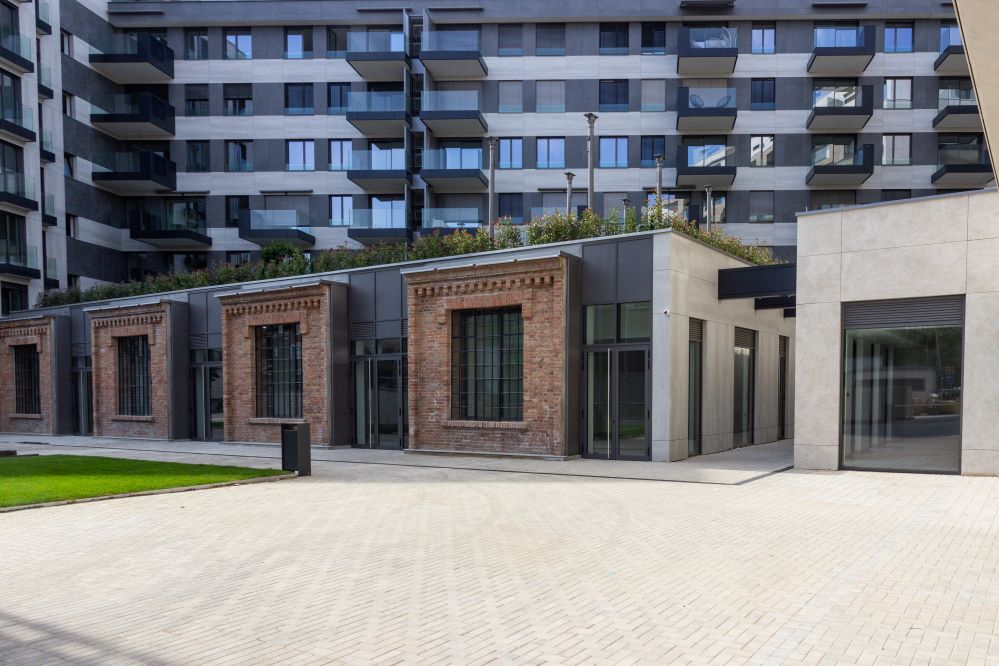 Maximum living comfort is secured for the future tenants in the center of Belgrade, which consists of a wellness center with a pool and a gym, a guardhouse, an underground garage, a comfortable distance between the buildings with a private yard for the tenants, traffic routes that go around the borders of the complex and plenty of greenery within the settlement.
Everything that's necessary for a comfortable life is located in one place – a store, a restaurant, a café, various services, all just a 10-minutes' walk away from the city center.
The first phase, with 225 apartments and 15 outlets, was finished 18 months after the construction started, despite the coronavirus. Tenants started moving in in mid-July and everyone is eagerly awaiting the beginning of the construction of the second phase, which consists of 347 apartments and 7 outlets.
One of the key benefits of living in New Dorcol is the Smart Home System, which enables the full adaptation of an apartment to the user. All the functions in the apartment can be controlled in a comfortable way, through a smart phone or another smart device that is connected through the Wi-Fi network.
If you are dreaming of living in a prestigious location, looking for a home that will simultaneously provide you with comfort and make you want to enjoy yourself in the middle of a bustling city, New Dorcol is a perfect place for a new beginning.
It's also good to remind ourselves that, in the location of New Dorcol, the center of the textile industry sprung up with the opening of the company called "Prvo kraljevsko povlašćeno preduzeće za preradu kudelje i pamuka Alekse Obradovića i komp." in the late 19th century. After the Second World War, the elevator factory "David Pajić Daka", named after one of the most prominent national heroes, was raised in the same location. Inspired by the former industrial part of the city, New Dorcol is synonymous with living comfort in the center of Belgrade.