Back to News
Dušica Gaković, Project Lead at Deka inženjering: Implementing the Highest Standards in Design and Construction
17.03.2022
Environmentally friendly materials, the amalgamation of the best construction tradition and modern trends and focus on customers are the pillars of Deka Inženjering's development
Deka Inženjering, a company that has successfully completed the A Block project – one of the most beautiful residential and business complexes in Novi Beograd, is also building the Novi Dorćol business. This project has greatly contributed to the development of the construction industry, and thanks to its successful market presence, it has instigated started the construction of residential complexes in Belgrade.
Dušica Gaković, Project Lead at Deka inženjering doo/ Promo Deka inženjering
In recent years, real estate buyers are more interested in a different way of living, adapted to the urban, modern lifestyle. How do you adapt to increasingly demanding customers and modern life?
As a real estate developer, we have set new standards in the real estate market in Belgrade and beyond thanks to the A Block. Indeed, many projects that followed after us looked up to the A Block, not only because of the materialization, concept and opportunities we created for our customers but also because of sales tactics, sales contracts and relations we build with customers even after the complex was sold. As a real estate developer, we can confidently say that with every new project we are pushing the boundaries and setting a higher standard in housing. Of course, customers have become more demanding and they want more and better for themselves, which is a completely normal thing to ask for your money. To accommodate that, we have introduced certain novelties such as air conditioning located in the suspended ceiling, which can also be used for heating, higher ceilings and the apertures on the facade, e.g. the balcony door is 240cm high, which all provides additional comfort and convenient living in such an apartment.
"As real estate developers, we have been implementing a smart apartment system, where residents control all features, such as heating, cooling, lighting and blinds and others, with a remote control even if they are not at home"
Also, as real estate developers, we have been implementing a smart apartment system, where residents control all features, such as heating, cooling, lighting and blinds and others, with remote control. Even when you are not at home and wherever you are located, you can manage all functions in your apartment. On the other hand, this system ensures savings. For instance, it's summer and you are at work, the outside air temperature hits the 40-Celsius mark. Thanks to the smart apartment system, you can remotely lower the blinds on your balcony door or window and thus stop the apartment from overheating. You can also turn on the air conditioning and cool the apartment half an hour before coming home, turn off the heating and even the central water valve when you go on your winter holiday, which is also very convenient as you can prevent flooding in your apartment when you are not there, as well as turn off other appliances like a stove. We think that this is a really big step forward in the construction industry, and we can see that some developers have already started to implement this system in their complexes.
You've mentioned earlier pushing boundaries. How did the idea to keep the old industrial look and to build on it, and not to completely demolish it, come about?
This is quite uncommon in Belgrade. There are only very few projects in the last twenty years that have preserved those old building fronts. A building from 1897, which was the first royal hemp and cotton called 'Aleksa Obradović', also known as Platnara, in this location. As a developer, we were obliged to preserve only two walls. However, when we entered the building, we saw the wonderful basement with the Prussian vault and became aware of the overall beauty of the building which was a textile industry centre in the Kingdom of Serbia in the late 19th century. We wanted to completely restore it and turn it into something that will serve the city and citizens and, of course, people who will live in our complex, so we are going to have an exclusive restaurant there. We observed the entire complex through that lens and in that sense we observed the whole complex. All the buildings are positioned in such a way that Platnara, which dates back to 1897, occupies the central position and is visible from the small square across from us, in front of Stara Herzegovina, a very famous cafe in Belgrade. Together with segments of the old warehouse, which we incorporated into the bar's walls, behind the factory, we now have a rounded off complex of buildings. A contemporary housing concept with a kermogranite façade was built which complements this old building. We are very proud of what it looks like.
All that you have described is also applicable to the Novi Dorćol complex. What else would you like to mention and how far along are you with the construction?  
We have completed the first phase with 225 apartments and 15 shops and, interestingly, we have built what is perhaps the most beautiful wellness centre in Serbia, which has a swimming pool, sauna, gym and massage rooms and is available to all residents living in the complex. The spa just adds more comfort to everyday life that takes place in the centre of Belgrade, near Republic Square, which is only 600 metres away. Our residents are very satisfied. We are starting to implement the second and last construction phase during which we are going to build about 350 apartments in 12-storey-buildings, with a fantastic view of the city and the Danube on the other side. Also, there will be a children's playground, a plateau, a pedestrian zone that will stretch from the park in front of Stara Herzegovina via a walkway near Platnara, through our complex, to Mihizova Street. The walking distance to Skadarlija is only 7 or 8 minutes. We firmly believe that this will become a new pedestrian zone in this part of the city, especially with the construction of Linijski Park, right on the edge of our complex.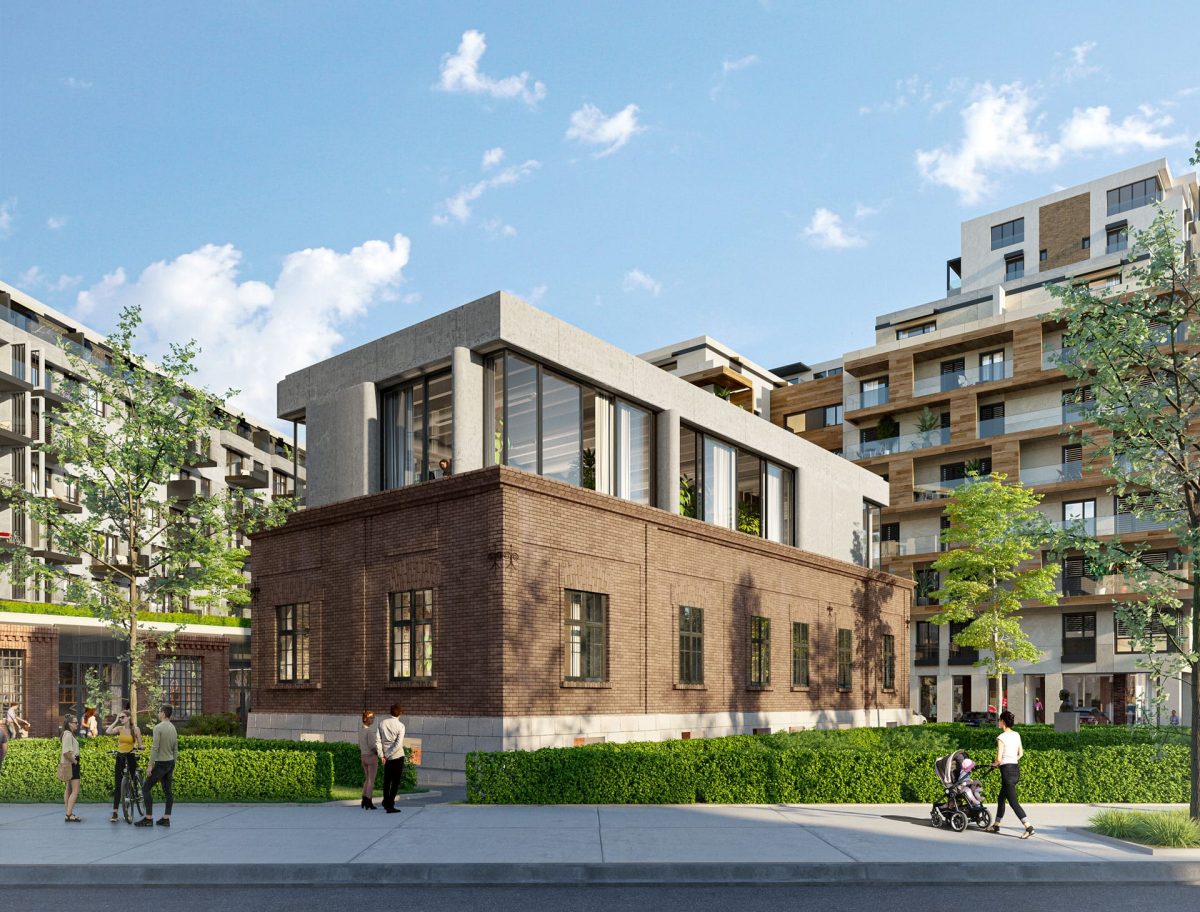 Taking all this into account, the market has been constantly growing. What is your projection for the next period, considering the shortage of apartments and other facilities? 
The market is certainly growing. Customer needs are also growing and customers are becoming more demanding. We know and believe that everyone who builds well, will always have a position in the market and they will always find customers regardless of the pandemic, financial crisis or other developments. This has been very obvious in the past few years.
"We are starting to implement the second and last construction phase of the Novi Dorćol project during which we are going to build about 350 apartments in a 12-storey-buildings"
We entered the market with our A Block project in 2014 when the entire housing construction market was experiencing a crisis. At that time, we were the only developers who started building such a large number of apartments and implemented a very successful project. On the other hand, apartment prices depend on many parameters such as location, quality of building material and everything that the complex actually provides to future residents.
Are these your guidelines for the next projects too? Could you tell us about the company's plans?
As a developer, Deka Inženjering will continue to build prestigious residential and business complexes in premium locations.